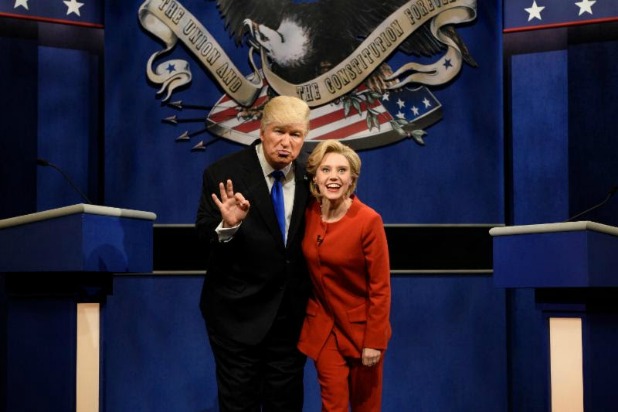 It's a presidential year and that means Saturday Night Live is in the spotlight to spoof American politics.
Dana Carvey had a unique role in 1992. He had to portray BOTH President Bush and third-party candidate Ross Perot.
Probably the only person who benefited from the election of George W. Bush was Will Ferrell. In 2000, he introduced the word "strategery" during the debate sketch and the W. Bush administration actually ran with that.
And of course, Al Franken was a player and writer on the show. Today he is a US Senator.
And a 2007 sketch of Democratic primary candidates attending the Clintons' Halloween party featured a future president delivering the show's signature line.
SNL certainly has had a lot of material to work with during the primary and is expected to have a lot to work with in the general election. The debate spoof features Kate McKinnon as Hillary Clinton and has tapped Alec Baldwin to portray Donald Trump.