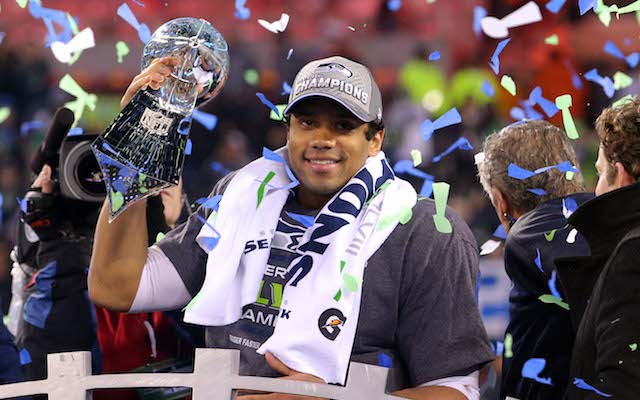 Seeds 1-4: Division Champion
The Seahawks are one of the youngest teams in the league and still have many of their pieces from their championship run in place. I think they have a very good chance at repeating. If not, there are three other teams in the NFC that could win a championship: Saints, Packers, and 49ers.
I don't see the 49ers duplicating their deep playoff run that they did in January. A 4th consecutive trip to the NFC Title Game might take them through either New Orleans or Seattle.
As for the AFC, the Colts proved they can play with the best in the NFL especially last season when they beat the Super Bowl XLVIII participants. I think the Steelers are primed for a rebound after last season. As for the Broncos and Patriots, they are great regular season teams but come the playoffs something creeps up. For the Broncos it was either being unable to defend the deep pass and Manning tossing a game killing interception that advanced the Ravens in January 2013 or the blowout in Super Bowl XLVIII in February 2014. One of the local news stations in Denver leads their Broncos coverage with "The Broncos Will Win The Super Bowl."
The Patriots will win the division without much opposition, but can they make it to Arizona for a chance at redemption? They could, but as seen in previous seasons something trips them up in the playoffs and Super Bowl.
Since we were overdue for a Super Bowl blowout, we are overdue for a repeat champion.
Seattle did that in Super Bowl XLVIII. They will hoist the Lombardi Trophy again in February 2015.