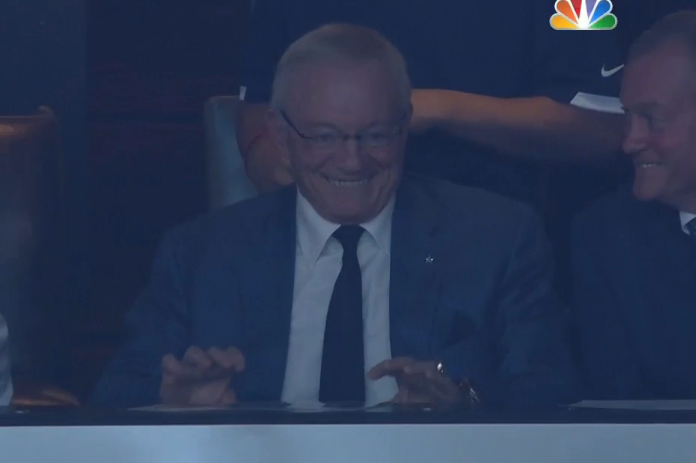 Bengals (3-0): at Patriots
Cardinals (3-0): at Broncos
Jaguars (0-4): vs. Steelers
Bears at Panthers/Falcons at Giants
All these teams come into their games at 2-2. Carolina started the 2-0 but has dropped their last two to the Steelers and Ravens. Things could get ugly for Carolina quick given their next five games are against 2013 playoff teams including hosting defending champion Seattle in Week 8.
For the Falcons and Giants, I am curious which team shows up for this game.
The Giants looked like they were headed towards another loss season and possibly Tom Coughlin heading towards the exit. They have put together two impressive wins over Houston and Washington in part due to the new offensive system put in place for quarterback Eli Manning. In their two losses, Manning has thrown 4 touchdown passes vs. 4 interceptions. In their two wins, Manning has thrown 5 touchdown passes vs. 1 interception.
The Falcons looked great against division rivals New Orleans and Tampa, but horrendous against the Vikings. The Falcons at Giants game also features a homecoming for Osi Umenyiora who was part of the Giants 2007 and 2011 Super Bowl teams.
Thirty years ago the Colts relocated from Baltimore to Indianapolis and it is still a sore subject in Baltimore to this day.
After Baltimore experimented with the long defunct United States Football League and were part of the Canadian Football League's failed expansion into the states in the 1990s, the NFL returned to Baltimore in 1996. The Ravens too were a relocated franchise when Art Modell stole the Browns from Cleveland and took them to Baltimore.
Unlike with the Colts relocation to Indianapolis under the cover of darkness in 1984, the NFL left the Browns' history & records in Cleveland and brought the team back as an expansion franchise in 1999.
Since then the Ravens have won two Super Bowls while the Browns have only made one playoff appearance since.
Baltimore has won three straight since their opening day loss to the Bengals. In their win over the Panthers last Sunday, newly acquired Ravens receiver Steve Smith torched his former team for 7 catches, 139 yards, and 2 touchdowns.
After losing their first two games, the Colts have won their last two by scoring 40 or more points and surrendering 17 points in their two wins over the Jaguars and Titans.
The Colts next five games could be telling about this team. Including this game against the Ravens, they travel to Houston against a surprisingly better Texans team for the Thursday night contest in Week 6, followed by a home game against the currently undefeated Bengals, and back-to-back road games against the Steelers and Giants.
Suddenly this game has some significance and not just Lone Star State bragging rights.
The Cowboys are 3-1 in part due to running back DeMarco Murray who leads the NFL in rushing yards with 534 yards and 5 rushing touchdowns. Running the ball helped Dallas in their comeback win over the Rams and their Sunday Night dismantling of the Saints.
Houston exceeded their 2013 win total with a win over the Bills. It has been Houston's defense that is leading them out of the AFC South basement.
Through their first four games, Texans linebacker J.J. Watt is the reason why Houston is 3-1. As of now,
Watt has more interceptions
than Richard Sherman and has more touchdowns than Adrian Peterson, LeSean McCoy, and Matt Forte combined.
I still think that this team
will end up winning 6 games, but if they do finish .500 or better Watt has to be considered for Defensive Player of The Year or even League MVP.
Though I live in Colorado, I still keep an eye on Texas.
Stop me if you've heard this one before.
Since being traded to the Chiefs, Alex Smith has continued his career revival. Smith was drafted first overall by the 49ers in 2005, but due to the coaching carousel and injuries Smith was labeled a bust. Jim Harbaugh revived his career and since being added to the Chiefs when Andy Reid was named the head coach, Smith led the Chiefs to their first playoff appearance in three years.
Kansas City is coming off a dominating performance over the Patriots on Monday while the 49ers came out on top over the Eagles 26-21. Philadelphia's scores came on defense (pick-6) and special teams (blocked punt, punt return). The 49ers held the Eagles rushing offense to 22 yards on 12 carries and intercepted Nick Foles twice. Running back Frank Gore continues to churn out the yards with running for 119 yards and catching and running for a 55 yard touchdown pass.
Both the Broncos and Cardinals are coming off their bye weeks. The Broncos played at Seattle and gave a much better effort than they did in Super Bowl XLVIII, but Denver fell short in overtime 26-20.
The Cardinals are currently one of two undefeated teams in the NFL. Arizona's wins have come against some pretty legitimate competition having comeback against the Chargers in Week 1 and took down division rival San Francisco in Week 3. The Cardinals have allowed the 2nd fewest points, the fewest yards, and only allowed 4 passing touchdowns having gone against Phillip Rivers, Eli Manning, and Colin Kaepernick during their 3-0 stretch.
The Arizona defense will have its hands full trying to combat Peyton Manning and Denver's receiving corps.
Playing at Denver over the last two-plus seasons has been no picnic for opponents. Since 2012 the Broncos have a 18-3 home record. Denver's last home loss was in their home season finale against the Chargers.
Last season the Bengals kept Tom Brady from throwing a touchdown pass for the first time in 52 games in their 13-6 win at Cincinnati.
The Bengals come into this game allowing the fewest points scored in the NFL, ranked 4th in fewest yards allowed, and tied with New England for second with 6 interceptions.
On Monday Night Football last week, the Patriots were humiliated. Kansas City was up by 27 before the Patriots got on the scoreboard. Brady was harassed by the Chiefs defensive line the entire game. After cornerback Husain Abdullah pick-sixed a Brady pass, the Patriots quarterback was pulled from the game and somewhere Don Meredeth was singing "Turn Out The Lights."
Currently New England is 2-2. Their high powered offense is being hindered by their offensive line. I still the Patriots will win the division, but their playoff appearance might be short lived.
One lesson in the Brady-Belichick era: Never count New England out.
This matchup features two of the longest tenured coaches in the NFL. Belichick has been with New England since 2000 while Bengals head coach Marvin Lewis took over the team in 2003.
Wait? Don't the Seahawks play in Washington?
Oh, they're playing the team from Washington, DISTRICT OF COLUMBIA.
One of the quirks of the 2014 NFL schedule is that the Seahawks only home primetime game was the NFL regular season opener where they dismantled the Green Bay Packers 36-16. All their other primetime games are on the road: at Washington this week, Thanksgiving night at San Francisco, and if both the Seahawks and Cardinals continue to play well, then that game will air on Sunday Night from Arizona as scheduled in Week 16.
Both teams are coming off long breaks.
The last time we saw Seattle will be 15 days ago on Monday in their Week 3 26-20 overtime victory over the Broncos. The Seahawks went into their bye week with a 2-1 record. Seattle had 10 days off between their home win against Green Bay in Week 1 and their road loss in San Diego in Week 2. They have another 10 days off between games later in the season when they travel to San Francisco for Thanksgiving Night and then head cross country to Philadelphia in Week 14.
Washington looked terrible against the Giants a week ago. Cousins threw 4 interceptions in that game. If Kirk Cousins is the answer to Washington's current quarterback woes, they are in trouble. Cousins already has 6 touchdowns vs. 5 interceptions. If has another game where he struggles, Washington might have to turn to Colt McCoy who is part of the long list of Browns quarterback busts since the team returned in 1999 and was last seen in San Francisco last season. Taking on Seattle's top ranked defensive unit will not help.
Kickoff times are mountain time, games airing in Denver are noted by (DEN), and picks are in BOLD.
| | | | |
| --- | --- | --- | --- |
| | | | |
| | | | |
| | | | |
THURSDAY NIGHT, CBS/NFL 6:15 PM
Vikings at Packers
Ravens at Colts (DEN)
Texans at Cowboys
Bills at Lions
Buccaneers at Saints
Rams at Eagles
Chiefs at 49ers
Jets at Chargers
Cardinals at Broncos (DEN)
SUNDAY NIGHT, NBC 6:15 PM
Bengals at Patriots
MONDAY NIGHT, ESPN 6:15 PM