The gentleman on the left is Mark Herring. The gentlewoman on the right is Judge Arenda L. Wright Allen.
Herring won the Virginia Attorney General's race by a mere fraction of a percentage points. At the beginning of his term, Herring stated that he will not defend the Virginia Marriage Amendment. Even though he said he voted for it in 2006, he must be commended for doing what he can to correct a wrong action.
Judge Arenda L. Wright Allen was born in Philadelphia, PA. She has a husband and two children. She graduated from Kutztown University in 1982 followed by graduating from North Carolina Central University law school in 1985.
From 1985 to 2005, Judge Allen served in the United States Navy and Naval Reserve in the Judge Advocate General (JAG) Corps. She retired at the rank of commander and worked as an attorney in various roles in the US District Court for the Eastern District of Virginia from 2001 until she became a federal judge in 2011. She was appointed by President Barack Obama and her Senate confirmation vote was 96-0.
On Thursday, Judge Allen ruled that Virginia's ban on same-sex marriage was unconstitutional. In her decision, her honor cited the historic Loving v. Virginia (1967) which stated that bans on interracial marriages were unconstitutional.
The judge stayed her ruling pending appeal.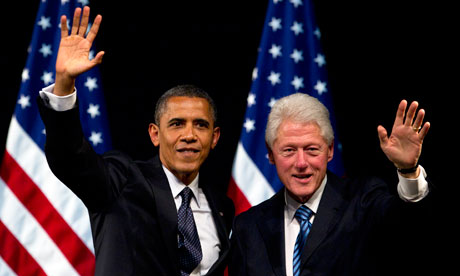 Virginia is located in the 4th Circuit Court of Appeals. It is made up of 15 circuit judges, 10 were appointed by Democrats and 5 by Republicans. Of the 10 appointed by Democrats, 6 were appointed by President Obama and the others by Bill Clinton. At the end of this month, there will be another vacancy on the court. It will be likely that the president will get to make another appointment.
This is why elections matter.
The state commonwealth of Virginia will not be wasting money defending a law that should not be in existence in the first place. If the attorney general was a Republican, it is very likely that person would be fighting a losing battle and wasting taxpayers' dollars doing so.
Would Judge Allen be in her position as a federal judge if the 2008 election went the other way? Or how would the filling of our federal benches look if say people didn't show up like they did in 2008 or even 2012?
This is why elections matter. If we want the things we want, we have to put the people that reflect our interests in the position to enact the policies that will benefit the people.
Once this case goes through the proper channels it will impact people. Maybe people you've never met, but you know that it will impact their lives.
There is an old saying in politics: Elections have consequences.
These consequences will end up doing the most good.