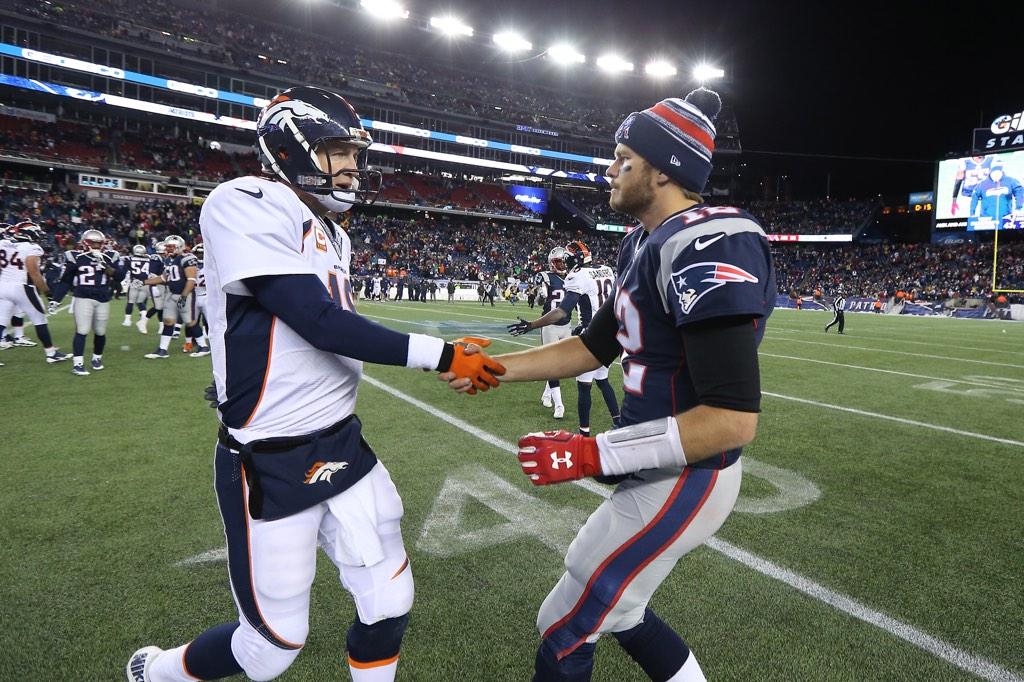 Still sorting through the election results from Tuesday Night.
Let's get to the football picks.
Raiders (0-8): vs. Broncos
Steelers at Jets/Broncos at Raiders
Right now Ben Roethlisberger is one of the hottest quarterbacks having thrown six touchdowns in back-to-back games.
Broncos quarterback admitted that his performance against the Patriots was terrible.
The Jets opened the season with a win over the Raiders. Since then the Jets have not won a game and the Raiders remain on winless watch.
The Saints FINALLY won a road game this season to push their record to .500. I was shocked to see the 49ers lose at home to the Rams.
The Packers return to action with a Sunday Night home game. When we last saw the Packers they got blown out in New Orleans. A home game should help this team out.
Kickoff times are mountain time, games airing in Denver are noted by (DEN), and picks are in BOLD.
| | | | |
| --- | --- | --- | --- |
| | | | |
| | | | |
| | | | |
Chargers, Colts, Patriots, Texans, Vikings, Washington
THURSDAY NIGHT, NFL 6:15 PM
Browns at Bengals
49ers at Saints (DEN)
Cowboys
vs. Jaguars (London)
Dolphins at Lions
Titans at Ravens
Rams at
Cardinals
(DEN)
Giants at Seahawks
SUNDAY NIGHT, NBC 6:15 PM
Bears at Packers
MONDAY NIGHT, ESPN 6:15 PM
Panthers at Eagles