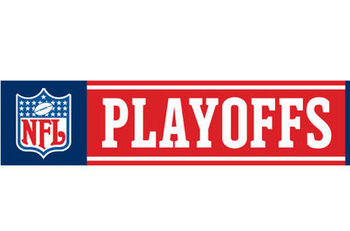 CINCINNATI BENGALS AT HOUSTON TEXANS, Saturday 3:30 PM (CT) NBC
This is a rematch of last year's opening playoff game. I think this will be a lot closer than last year's 31-10 win by Houston. The Texans have a lot to prove going into this playoff season. Are they the #1 seed that dominated the NFL with an 11-1 start or are they the team that finished 1-3 dropping to the #3 seed? Again, if the Texans are to make their first Super Bowl in the franchise's short history they're probably going to have to win two home games. That will be a moot point if they don't win today.
Cincinnati makes a return trip to the playoffs in consecutive seasons, something that hasn't happened since the 1980s. The talented young quarterback-wide receiver combination between Andy Dalton and A.J. Green is something to watch for. If Dalton is going to complete passes, he has to be on the lookout for linebacker J.J. Watt who led the league with 20.5 sacks and is known for his ability to swat down passes at the line of scrimmage.
Houston is a more talented team. They should win this game, but it will be a battle.
MINNESOTA VIKINGS AT GREEN BAY PACKERS, Saturday 7 PM (CT) NBC
Adrian Peterson became the most recent addition to the 2,000-yard club. 6 other players rushed for over 2,000 yards in a single-season: O.J. Simpson in a 14-game season in 1973, Eric Dickerson in 1984, Terrell Davis and Barry Sanders in 1998, Jamal Lewis in 2003, and Chris Johnson in 2009. Peterson's season came a year after suffering a knee injury that sidelined him for the rest of the 2011 season.
Peterson finished the season with 2,097 yards. He was 9 yards behind breaking Eric Dickerson's 1984 single-season rushing mark of 2,105 yards. Considering that Peterson was returning from a knee injury, that was an outstanding performance. It seemed like he was getting better every week.
Last week, Peterson (literally) carried the Vikings into the playoffs with 199 yards rushing on 34 carries and two touchdowns (a rushing and receiving score) with a win over the Packers. Peterson also rushed for 210 yards in their first meeting at Lambeau back in Week 13.
Since starting 2-3, Green Bay has won 9 of their last 11 games. Aaron Rodgers has not won a home playoff game since taking over the Packers starting quarterback in 2008. He should get that today. Green Bay is playing at home, it's the playoffs, and they are a healthy team as many key players are returning from injury such as safety Charles Woodson.
It is tempting to pick Minnesota. The only way that the Vikings win is if they have another repeat performance by Peterson that put on in Minneapolis last Sunday.
But Lambeau in January... Can't go against that.
INDIANAPOLIS COLTS AT BALTIMORE RAVENS, Sunday 12 PM (CT) CBS
Colts at Baltimore... that sounds weird to all those old-school NFL fans.
This is a tough one.... The Colts with #ChuckStrong or the Ravens with Ray Lewis announcing his retirement from the NFL after the playoffs end....?
Joe Flacco has never lost an opening playoff game. The Ravens have made the playoffs every season since John Harbaugh has been the coach in 2008. Plus a rookie quarterback going against the Ravens defense... ugh.
I don't see the Ravens losing this opening game.
SEATTLE SEAHAWKS AT WASHINGTON REDSKINS, Sunday 3:30 PM (CT) Fox
Seattle at Washington.... don't the Seahawks play in Washington...
In the department of obvious picks: The team with the rookie quarterback will win the game.
OK, now that's out of the way, this game has the makings of a good old fashioned knockdown drag out fight. The Redskins have won 7 straight games en route to their first NFC East title since I was a sophomore at Birdville High back in 1999. Seattle makes a return appearance to the playoffs since the 2010 season when they finished the season 7-9 and made an appearance in the NFC Divisional Round.
This is also the third matchup between the Redskins and Seahawks in the playoffs. Both games took place in the beautiful Pacific Northwest (2005, 2007). This game is in our nation's capital. Apparently, one thing both political parties can agree on is the play of Robert Griffin III or RGIII. Maybe he can solve our looming financial crisis...
Though RGIII gets all the credit, Alfred Morris should get some consideration for rookie of the year. He was second in rushing yards with over 1,600 yards behind Adrian Peterson and second in rushing TDs with 12 behind Texans Arian Foster. Morris was a sixth round pick out of Florida Atlantic.
Both teams come in on winning streaks. Washington has won their last 7; Seattle has won their last 5.
I have to give the edge in Seattle with their running game in Marshawn Lynch and defensive/special teams unit. With the way they destroyed the 49ers in Week 16, I think they could make a deep playoff run.